Affiliation
WELCOME TO BHARAT INSTITUTE OF TECHNOLOGY
Years ago Gyanpeeth Education Society, realized the need of quality technical education in the Haryana and others of fulfill this requirement and their personal desire, in 2008, they founded Bharat Institute of Technology, Sonepat (BiTS), a brainchild of this Philanthropic society, to change the country from developing to developed. The management of BiTS, is committed to provide quality education services and cotinuos supply of skilled professionals in the development of our nation.
OFFERING THE FOLLOWING COURSES
01. B.Tech. (Computer Science & Engineering)
02. B.Tech. (Civil Engineering)
03. B.Tech. (Electrical Engineering)
04. B.Tech. (Mechanical Engineering)
05. M.Tech. (Civil Engineering - Structural Engg)
06. M.Tech. (Computer Science & Engineering)
07. M.Tech. (Electronic and Communication Engineering)
08. M.Tech. (Mechnical Engineering)
09. BBA
10. MBA

APPROVAL & AFFILIATION
Bharat Institute of Technology is recognized by the Government of Haryana and approved by All India Council for Technical Education (AICTE) New Delhi. It is affiliated to DCRUST, Murthal(Sonepat).
Download AICTE (Mandatory Disclosure) :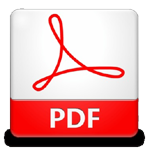 Preview