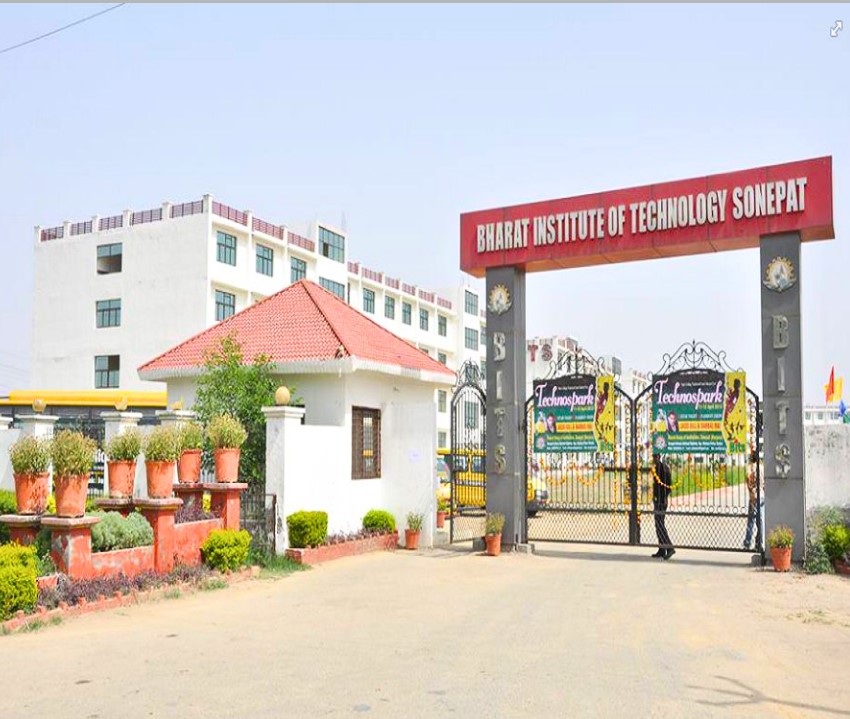 Why BITS College Sonipat is Best Engineering College
Best engineering college in Murthal is hard to find. When high school is about to complete, every student with a dream to pursue engineering has one question in their mind. How should I choose the right college? Well if you're looking for the best opportunities and right career path. bits college sonipat is the place for you. In this blog we are going to take you to the amazing campus life and opportunities we provide at BITS. So let's not delay and check out what you will get while studying with Us.
What You Will Get While Studying At Bharat Institute of Technology in Sonipat?
Everyone knows BITS as the best engineering college in Sonipat. While there are many engineering colleges, promising better career opportunities and affordable fees. We still stand tall as the Top College in Haryana. We know it could be very hard to differentiate between colleges. Below we have mentioned all the things we offer that makes bharat institute of technology in sonipat the best option.
A Campus for Everyone
BITS believes in diversity. We have more than 1000+ students coming from all over India and abroad to pursue their dream career. At BITS you'll find rich cultures and backgrounds. It will help you in enhancing your global perspective. Moreover it will enrich your learning experience at the Top College in Murthal.
Promoting Stress Free Campus
With the high tech world, we all are forgetting the importance of mental health in our life. That's why it is the top Engineering college in Murthal. We took a step forward to a stress free and healthy environment. Our 20+ acre lush green campus helps you freshen your mind. At BITS students find an environment designed for academic growth as well as mental well-being. At the same time expert faculty members will provide the perfect setting for learning, relaxation, and inspiration.
Led by Visionaries
The best college in Murthal should have talented teachers. What sets us apart from others is our faculty members. We have the best teams led by IITians, scientists, and educationists from all over India to provide you with excellent expertise and vision. BITS College brings together a team of more than 100 faculty members. We offer valuable insights, guidance, and mentorship to our students.
Your Career Starts from Here
Every college promises to provide placement. But with current competition and the economy. How many of them can keep up with their promises? Being the Top college in Sonipat, we don't just talk, we deliver. Our training and placement opportunities will help you stand out in the crowd. We also have strong industry connections to help our graduates get the opportunities they need to become successful.
Flexible Learning with Online Education Portal
As the Top Engineering College in Haryana. We think learning should not be limited to the walls of college campuses. This is the reason why we offer an online education portal. It helps students to access all the study materials in the comfort of their home. It makes learning more approachable and provides students with access to all available materials.